Agricultural Spray Foam Insulation in Atlanta, GA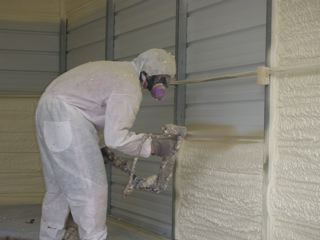 What makes Atlanta spray foam insulation environmentally friendly? First and foremost, it fills every imaginable space trapping the heat, cool air, or moisture from escaping through cracks. It also cuts down on wasted energy by 20-40%. So by using insulating your home with this energy-efficient material, you are using less energy to begin with.
Also, some brands of foam are made from agricultural based materials and use high levels of reusable materials. While the amount of energy saved in your home and business is remarkable and very environmentally friendly, when you consider the whole process of manufacturing to installation there are some non-green practices involved.
Recent Articles
Key Insulation Areas in Your Atlanta Home or Office

Whether you are building a new home or making your current home more air tight, insulation is a vital component in home protection. With proper insulation you will see a drastic reduction in your energy bill each month which adds up to tremendous annual savings. Insulation allows your heater or air conditioning unit to run…

Read More

New Purpose For Old Jeans in Atlanta

Everyone knows the importance of roof insulation, especially if you live in areas of extreme temperatures - hot or cold. Roof insulation can drastically reduce your Atlanta heating or air conditioning needs, which will save you money and help the environment by reducing the amount greenhouse gasses released, not to mention keeping you and your…

Read More

If you're looking for a professional Atlanta Agricultural Spray Foam Contractor, then give us a call today at 678-561-FOAM (
678-561-3626

) or complete our request estimate form.