Atlanta Denim Insulation Contractor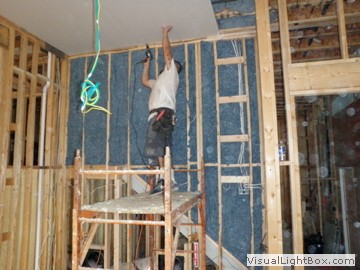 One of the latest Green Products is recycled denim. This product is recycled blue jean trimmings from industrial manufacture of the clothing. This eco-friendly insulation is a zero-waste product since it requires very little energy to make and uses materials that were likely headed for a landfill.
Atlanta denim insulation is formaldehyde free, which is a huge plus. Since formaldehyde is a toxic gas, capable of causing respiratory and other health problems, including cancer, the less exposure you have to it, the better off you'll be. Not only is denim insulation formaldehyde free, it also doesn't itch, and no protective equipment is needed for installation.
The Southeastern Insulation Removal Advantage
At Southeastern Insulation we are proud to provide the Atlanta area with the absolute best in reliable insulation installation and removal services. We are well versed in a variety of different types of insulation and all of the latest practices and materials used to provide your home or business with the greatest energy saving benefits. Each of our contractors takes the quality of our work very seriously and settles for nothing less than a job done right.
We have a long-standing legacy of providing the best in customer service around and are quite proud of the reputation for quality customer service that we have developed during our 9 years of service. You will find that all of our work is performed to the highest standards, by professionals who make safe removal and installation of insulation their greatest priority. You can get the most affordable insulation services with the friendliest service when you call on Southeastern Insulation
Our Services Include:
Closed Cell Foam Installation
Open Cell Foam
Insulation Removal
Denim Insulation
Fiberglass & Cellulose Insulation
Hybrid Systems
Total Home Efficiency
Thermal Imaging
Crawlspace Encapsulation
Recent Articles
New Purpose For Old Jeans in Atlanta

Everyone knows the importance of roof insulation, especially if you live in areas of extreme temperatures - hot or cold. Roof insulation can drastically reduce your Atlanta heating or air conditioning needs, which will save you money and help the environment by reducing the amount greenhouse gasses released, not to mention keeping you and your…

Read More

If you're looking for a professional Atlanta Denim Insulation Contractor, then give us a call today at 678-561-FOAM or complete our request estimate form.