Hybrid Insulation Systems Contractor in Atlanta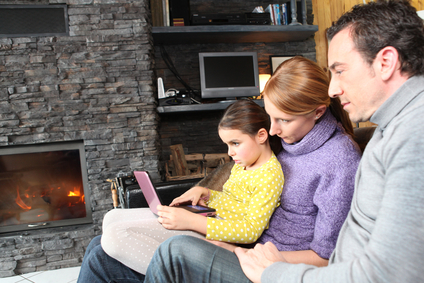 Atlanta Hybrid insulation doesn't come with any health risks. Fiberglass is made up of wiry, pink fibers that can make the skin sore and itchy if exposed to it. These fibers come loose and can be inhaled. Breathing in the fibers can cause lesions inside of the mouth and esophagus. Spray foam doesn't have tiny particles that break off and float into the air. It's also harmless to the touch, but is so durable that it does not crumble off anyways.
Another benefit of Hybrid spray foam insulation is that it can make your house or building more hygienic. The thick barrier prevents insects and other pests from sneaking inside. If you've had pest control problems in the past, spray foam insulation can be your new exterminator. Not even moisture stands a chance against its tough exterior.
Atlanta spray foam keeps water out, which means it also keeps away dangerous mold, which can cost a fortune to repair. If you've been trying everything to get rid of mold, this material is excellent to use in existing homes. Since it can be a messy procedure, and previous insulation will have to be stripped and removed, it is recommended that only professional perform the service.
The Southeastern Hybrid Insulation Advantage
At Southeastern Insulation we are proud to provide the Atlanta area with the absolute best in reliable insulation installation and removal services. We are well versed in a variety of different types of insulation and all of the latest practices and materials used to provide your home or business with the greatest energy saving benefits. Each of our contractors takes the quality of our work very seriously and settles for nothing less than a job done right.
We have a long-standing legacy of providing the best in customer service around and are quite proud of the reputation for quality customer service that we have developed during our 9 years of service. You will find that all of our work is performed to the highest standards, by professionals who make safe removal and installation of insulation their greatest priority. You can get the most affordable insulation services with the friendliest service when you call on Southeastern Insulation
Our Services Include:
Closed Cell Foam Installation
Open Cell Foam
Insulation Removal
Denim Insulation
Fiberglass & Cellulose Insulation
Hybrid Systems
Total Home Efficiency
Thermal Imaging
Crawlspace Encapsulation
Recent Articles
Why Choose Spray Foam Insulation in Atlanta?

Choosing the right material is as important as investing in insulating our buildings in the first place – there is little point doing it if the insulation can't offer good enough performance to really make a difference, or isn't going to be up to the job in the long term. Specifiers need to understand the…

Read More

Down Home Spray Foam Insulation in Marietta

In these economic times, many Marietta home owners are looking for more ways to make their homes energy efficient. One consideration for this is hiring  a professional insulation installer to use spray foam insulation to fill walls, nooks and crannies. As spray foam insulation is sprayed into openings in the area, it expands to create the…

Read More

If you're looking for a professional Atlanta Spray Foam Contractor, then give us a call today at 678-561-FOAM (678-561-3626) or complete our request estimate form.