Clayton Spray Foam Insulation Contractor
Spray foam insulation is often considered to be the best type of insulation over many of the other choices available out there. When compared to fiberglass insulation, for instance, it is said to offer maximum moisture and air protection, along with many other different benefits that leave the rest behind in various areas concerning your home or that of a structure.
Several studies taken have shown that around 40% of structures energy may be lost due to poor air insulation. Insulation like fiberglass often is stabled into place or bears gaps along the edges when stuck against walls or within crevices, allowing for ample enough room for air to pass through quite easily, making the insulation less than efficient.
Clayton spray insulating allows for maximum results in preventing air infiltration problems, which in turn can save on energy costs. This is helped by the fact that foam insulating has a high R-value, ensuring high-quality insulating. Since the material adheres to surface, providing a tight seal and insulation, it can increase the chances for a more controlled temperature environment.
Total Home Efficiency Solutions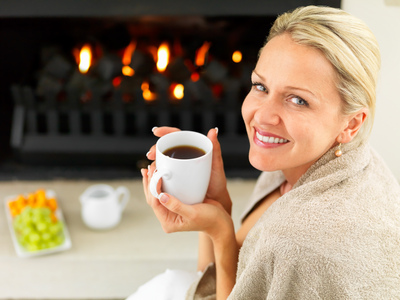 There are a variety of little things that get overlooked by home owners when it comes to maximizing the energy efficiency of a home. These can be things from improperly sealed windows and doors, to a lack of insulation in certain areas of your home. If you want to improve the energy efficiency of your home and maximize your savings, you will need a visit from a total home efficiency specialist.
If you decide to get the assistance of the professional team at SouthEastern insulation, you can get the results you are after while completing removing the headache of guesswork. You cannot go wrong in turning to our expert staff, who will help you save considerably on your yearly costs!
Insulation Removal
Removing old insulation is something that you should never try and undertake on your own as this can present a very serious danger to your health. Due to the hazardous nature of many materials used in insulation, you could be facing serious health risks if the work is not conducted properly; this also means disposing of your existing insulation in the proper manner. Instead of taking the risk, have your insulation removed by the professional team at Southeastern Insulation today.
Recent Articles
Insulation Types Offered in Georgia

Insulation is the phenomenon of slowing down the flow of heat, electricity or sound. Insulation can be used both to prevent heat gain and heat loss from the surrounding. Most electrical appliances use insulation technology like the refrigerators and freezers in your Georgia home. Insulation should be installed in the areas between heated and non…

Read More

Closed Cell vs. Open Cell Spray Foam Insulation

Spray foam insulation is very popular in Cornelia and can be used in various areas of a home. There are two types of spray foam insulation to choose from – closed cell foam and open cell foam. Spray foam insulation is easy to apply, and it prevents air from seeping in and out of the…

Read More

If you're looking for a professional Clayton Spray Foam Contractor, then give us a call today at 678-561-FOAM or complete our request estimate form.