Lilburn Spray Foam Insulation Contractor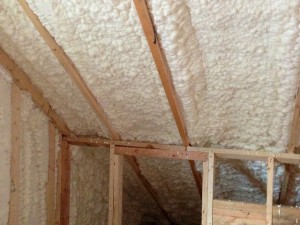 The total foam insulation cost depends on the area to be covered. So as a first step, begin with analyzing the area to be insulated. Average cost in US turns outs out be somewhere from $1.5 to $3 per square foot. If labor costs are included, the same becomes $2.5 to $4 per square foot. This is very economical when compared to other forms.
Your Lilburn spray foam insulation contractor is your best choice for spray foam.
Our Services:
Residential Spray Foam

Commercial Spray Foam

Industrial Spray Foam

Agricultural Spray Foam
The Advantage of Southeastern Insulation
With years of experience providing the very best in spray foam insulation services, you cannot go wrong in trusting your home or business to the caring touch of Southeastern insulation. Each and every one of our contractors knows what it takes to provide the best in customer service, and we are dedicated to offering that to each and every one of our customers, no matter the scale of the job. We are passionate about what we do and stay up to date on the latest trends and technologies in the industry, so we can pass that knowledge and the benefit of it onto you.
100% workmanship guaranteed

Professional, friendly service

The best value around
Cellulose Insulation Installation
If you've been considering how to make your home more energy efficient, or if you're interested in reducing your carbon footprint, look into going green! There's plenty of ways you can improve your environmental consciousness, and one of those is switching to cellulose insulation. This form of insulation is built from recycled materials and is the perfect choice for your new home if you want exceptional insulation that is 100% biodegradable and safe!
Fiberglass Insulation Services
Sometimes you want to go with a more affordable and traditional solution and we can also offer that at Southeastern Insulation. We are well versed in all forms of insulation including traditional fiberglass insulation. Though it lacks some of the benefits of the newer insulation technologies, it still offers exceptional results and is one of the most used methods of providing home insulation for a reason!
Recent Articles
Choosing Different Types of Home Insulation

Some of us remember when the only option around were the rolls of pink insulation. And maybe that if you touched this pink stuff it made you itch like itching powder. However, things have changed a great deal in the past few years in regards to insulation. For one thing, you can choose different types…

Read More

Down Home Spray Foam Insulation in Marietta

In these economic times, many Marietta home owners are looking for more ways to make their homes energy efficient. One consideration for this is hiring  a professional insulation installer to use spray foam insulation to fill walls, nooks and crannies. As spray foam insulation is sprayed into openings in the area, it expands to create the…

Read More

If you're looking for a professional Lilburn Spray Foam Contractor, then give us a call today at 678-561-FOAM (678-561-3626) or complete our request estimate form.