Insulation Services – Atlanta Spray Foam Professional
We take great pride in the services that we provide to the Atlanta and strive to provide only the highest quality materials and best labor practices around. When you call on our team of experienced insulation contractors you will know that you are getting the very best, and will end up seeing considerable savings in your heating and cooling costs due to the exceptional work that we provide. There is simply no comparison to the insulation installation and removal services that Southeastern Insulation can offer.
Invite us to show you what, and how the best process would be to insulate the structure you are building, or retrofitting.
Total Home Efficiency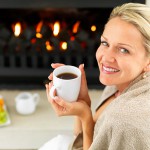 Addressing the problems created by air leakage and other often overlooked issues that impact your home environmental control can help make a significant impact in your heating and cooling costs. Cool or hot air coming into your home can cause energy loss problems, and increase your heating or air conditioning bill.
---
Fiberglass and Cellulose Insulation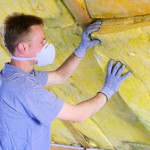 There are many different insulation options out there available to homeowners and we are here to provide you with all of the latest and most efficient insulation options. One of these is providing customers with access to cellulose insulation installation services. Cellulose insulation is an exceptional option if you are looking to make an energy efficient and green choice in upgrading your home's insulation and lowering the cost of your heating and cooling bills.
---
Closed Cell Foam Insulation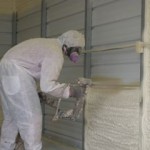 Weighing one cured cubic foot of foam material gives us a measurement of its density. Roofing applications typically use even greater density foam to support greater loads. The higher the density the foam the stronger it will be. Many polyurethane foams can turned into decorative moldings and painted/stained to look like wood. There are "super dense" foams with densities of 30 lb./cu. ft. to 40 lb./cu. ft.
---
Open-Cell Foam Insulation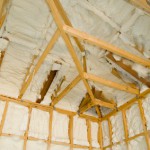 The days of pink fiberglass rolled insulation are past us and in its place are a line of foam sprayed insulation products. Open-cell foam is where the small cells of the foam are not completely closed. They are open and air fills all of the tiny air pockets in the material. This effective method of insulation installation is becoming increasingly popular in Atlanta due to its many benefits.
---
Hybrid Insulation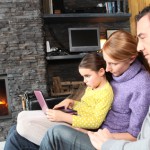 Hybrid spray foam insulation can make your house or building more hygienic. The thick barrier prevents insects and other pests from sneaking inside. If you've had pest control problems in the past, spray foam insulation can be your new exterminator. Not even moisture stands a chance against its tough exterior.
---
Denim Insulation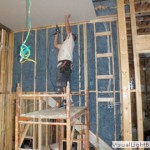 Atlanta denim insulation is formaldehyde free, which is a huge plus. Since formaldehyde is a toxic gas, capable of causing respiratory and other health problems, including cancer, the less exposure you have to it, the better off you'll be. Not only is denim insulation formaldehyde free, it also doesn't itch, and no protective equipment is needed for installation.
---
Thermal Imaging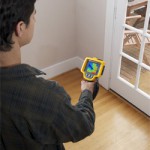 Most air infiltrations are located at wall penetrations (such as windows, doors, vents, etc), and at transition areas of fully insulated walls, ceilings and floors. A thermal scan will identify the smallest of insulation breaches and fissures within the concealed cavities of walls and ceilings that would otherwise go unnoticed.
---
Crawlspace Encapsulation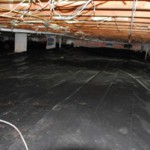 With proper encapsulation you will greatly reduce the amount of humidity that builds up in these areas of your home, helping improve your air quality in the process by reducing the chances of mold buildup and other harmful growth that can otherwise go unnoticed. Deciding to encapsulate your home or business crawlspace is a good way to ensure the health of your building.
---
Insulation Removal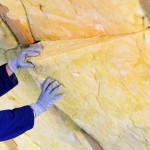 It is important to note that insulation removal should be done by a professional. Not only for safety reasons, but also certain types of insulation leave residue behind that needs to be taken care of. These residues can end up creating serious health hazards if they are not properly dealt with.
---
If you're looking for a professional Atlanta Spray Foam Contractor, then give us a call today at 678-561-FOAM (678-561-3626) or complete our request estimate form.